For the last couple of years, Ramazan has fallen in a weather that is marked by burning heat and blazing sun. Along with this blazing heat, the duration of fast has increased significantly, making the fast 15-16 hours long, here in Pakistan. In order to beat the heat during the fast, one needs to be a bit cautious in order to avoid lethargy and dehydration.
Consume Dates
It is customary to break the fast with dates and dates are an excellent source of blood sugar which give an instant burst of energy.  "Choose healthier foods such as whole grains and high-fibre foods — rich in nutrients and low in calories", Carol Quelch, Nutritionist, Bespoke Wellness at Emirates Golf Club.
Drink Shakes and Smoothies
In order to beat the heat, make sure your Iftar table has one refreshing drink which not only will curb the thirst but will also provide added nutrition. So this Ramazan go for shakes and smoothies. A perfect example is shakes and smoothies made of seasonal fruits which include strawberries, bananas and mangos. Furthermore, you can give your drinks a twist by adding a bit of unique flavor like go for Mango and Coconut smoothie or go for Coffee-Date Frappe
(You can find the recipe of these drinks on here.)
Consume Water
During the non-fast period, that is from Maghrib till Fajr, consume lots and lots of water to stay hydrated and beat the heat. Keep a target of minimum 8 glasses of water during that period.
Drink Lassi

Lassi is one the best traditional drinks of our country. Made of yogurt, it is the best drink to have at Sehri. It keeps you hydrated and refreshed and you don't feel thirsty throughout the day. In order to make this traditional drink exciting you can add seasonal fruits, like mango and strawberry, in it to add a twist to the flavor.
Decrease Caffeine intake
Avoid Caffeine this Ramzan, especially at Sehri. Caffeine dehydrates your body which results in you feeling tired throughout the day. If you are a Tea/Coffee addict reduce the intake, also make sure your last cup is a good hours before Sehri.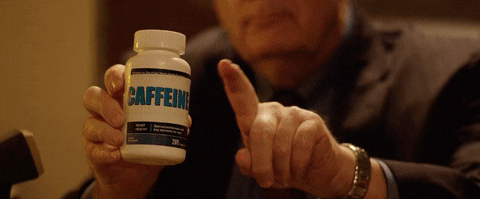 Ramazan is a month full of blessings. One is supposed to seek spiritual cleansing during this month and prayer is a huge part of it. Furthermore, Ramzan is not just about keeping your body away from food and/or liquid intake, it is about seeking Allah's forgiveness. Ramazan is also the month of Charity. Help poor people around you and give your Zakat to the needy.  You can find a list of deserving charitable organizations here.
Have a blessed Ramazan!