Summers might seem like an excellent time to relax! You would want to have ample time for yourself to just sit and enjoy! For mothers who have young kids, it might be a total alien idea if there are no activities for kids! Kids who are always jumping here and there, shrieking, laughing and sometimes crying can never understand the meaning of RELAXATION!
This summer the biggest headache of EVERY mother on this planet is to keeping her kids engaged in different activities. In order to survive the summer's with little kids, moms need to plan some activities for kids in advance.
With a little pre-planning and some effort you can easily plan activities for kids throughout the summer season. Also, it wont hit hard on your wallets. Here's how:
Portable/Inflatable Swimming Pool
Get those inflatable swimming pools which are being sold at the nook and corners of every main road around the city. Also get a small electric pump (not the hand pump) with it, to make it easy for you to pump air in the inflatable pool. This will be a perfect activity to keep kids busy for hours. Furthermore, it will help beat the heat of the fiercely angry sun throwing scorching heat on the tiny heads of your children.
Who else wants a dip in cool water of the indoor swimming pool this summers ?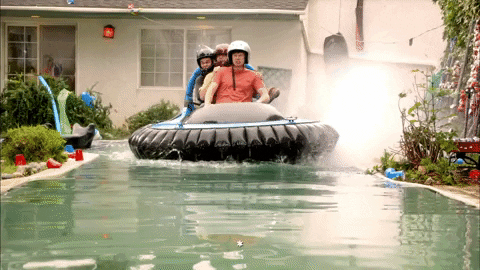 Water Paints
Purchase water colors for kids. They are easily available at a nearby book store or you can order them online. Also, don't forget to buy brushes and some blank pages along with the paints. Take out an old worn out bed sheet, spread it in a room with no carpet or rugs and let your kids innovate and design with the paint brush.
Painting is considered one of the best activities for kids. It not only keeps them occupied (even though its more than enough for the Pakistani mommies) but also gives their mind a creative jolt! So ready to give your children some paint?
Don't even worry about getting paints on hands, feet, clothes or even on the furniture nearby.
The best thing about these paints are they are water based hence easily washable. So mommies ready to grab a brush with your little ones?
 
Home Made Ice lollies
Ice lollies and summers go side by side and what's more fun than home made ice lollies? Buy an ice cream mould. It usually comes in a pack of six.
 You can get it from any crockery store, if not then online shopping is your savior again! Your kids might love to drink Tang, Rooh Afza and different flavored squash in the summers. Being a true Pakistani mommy you would have a stock of these drinks in your cabinet before hand.
Teach your kids how to make these drinks themselves and show them how to pour the liquid in the Ice Lolly mould. And it's done.
Now just put it in the freezer over night and perfect, yummilicious home made ice lollies are ready. Furthermore, the plus point is you get to have different flavors and colors at the same time!
Mommies you might want to get a couple of those ice lollies moulds because you would want to join your kids in this thirst quenching, heat beating activity! Isn't it one of the best activities for kids?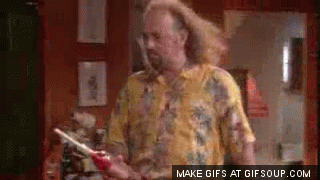 In addition to these activities for kids, plan day trips to different places:
To the play area that has a Trampoline Park
Sindbad and/or Joyland
Book Stores
Relative's place, where they have same age friends/cousins
Keeping kids busy is easy and fun! You just need to be ready beforehand and plan activities for kids. Have a fun fulled summer mommies!