Universities in Pakistan have always tried and failed to maintain a proper code of conduct on campus. While a recent study has maintained that Pakistan has the worst higher education system in the world. We seem to have other proprities. Bahria University has made waves on social media for its code of conduct flyer for Ramadan.
Although it is aimed at maintaining discipline. Here's why it became a target for ridicule and sarcasm.
The circular implied that students of the opposite sex need to keep a distance of six inches while interacting. It also orders the compliance of a strict dress code. While it says that action would be taken against the violator of the rules.
So, the question is, why is Bahria University focused on all the wrong things?
Instead of this, they could have focused on better education reforms but Bahria University seems confident over this initiative. While in 2015, a website named beam.pk reported that Bahria University actually banned wearing of Shalwar kameez in its premises except Friday! So someone please suggest its management to stick to one policy rather than swinging like a pendulum.
The university may find a thousand other things they need to fix. Although they seem to be focused on minimal issues at best.
Coming back to the point, this circular has attracted fitting responses from students and social media users all over the country. The feedback is mostly sarcastic with laughter in the mix as well.
Students are tweeting about it in full force. It seems like Bahria University has taken up the lead to be meaningless and spontaneous this year. Here are some of the epic tweets that people posted.
Insanity overloaded…
Now take inchtap to the university in the month of #Ramazan to have six inches of distance.
Because Bahria University has issued orders that girls must keep distance of 6 inches when sit with boys.
What about standing together in university buses? pic.twitter.com/MTWk1W0oos

— Shama Junejo (@ShamaJunejo) May 18, 2018
Oh definitely overloaded!
Here not only vehicles have to keep distance, but male and female students of Bahria University Karachi too keep at least 6 inches distance, acc to memo signed by Commodore (r) sb.

فاصلہ رکھیں…کہیں پیار نا ہو جائے! pic.twitter.com/BG8uVRWOZY

— Kapil Dev (@KDSindhi) May 18, 2018
P.S. Don't miss the line: "faasla rakhen kahi pyar na ho jaye"
Bahria University trying to show extra efficiency in Ramadan by creating this stupid "6 inch policy" for Ramadan. If you are so concerned for the students welfare so get the air conditioners in the classrooms… https://t.co/bFbTGqn5mF

— Fahad Bari (@FahadBari786) May 18, 2018
Seems like 'garmi' is the whole point of the discussion *iykwim*
Bahria University issued a notification saying girls & boys if sitting together must maintain a distance(exactly 6 inches lol) and that is a laughing stock.

I need to know the reason behind the notification. Anybody from Bahria?

— ɹɐ𝗽ɟɐ𝗦 ɐ𝘂ᴉ𝗛 (@hinasafi) May 18, 2018
Adding new meaning to long distance relationships!
The circular was signed by Commodore(R) Syed Hasan Mustafa, Director of Bahria University Islamabad.
Bahria University states that this circular is issued to maintain an atmosphere of discipline and peace in the premises. It also states that strict action would be taken against the violators of the rules.
We fail to understand the logic behind this circular. Youngsters must be educated, well groomed and given a certain exposure about issues like these.
While notices like these are necessary to maintain the decorum of an educational institution we believe that this is a bit too absurd. The institution has made a laughing stock of itself by giving such a precise distance.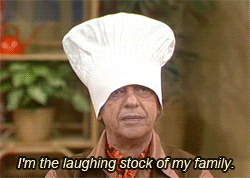 We encourage a dress code and rules on campus as discipline is an important part of education. Although we still think that these set of rules are hilarious and very hard to implement. What are they going to do? Give security guards rulers to measure the distance? 😀