Unless you have been lost in the Himalayas, you must be aware of the ongoing FIFA world cup. This year, Russia is the host country for this event. Football fans waited for four years for this prodigious event. The time has come for their hopes and dreams associated with their favourite team to come true (hopefully). However, these days no big event is complete unless there are thousands of memes about it. Similarly, we saw millions of funny world cup memes this year as well.
Immediately after the world cup started, meme gurus got busy and produced some very funny world cup memes.
Come to think of it, memes are the best way of showing one's creativity. For some people (me), one of the coping mechanisms is looking at funny memes. FIFA world cup 2018 is no different. All those football fans who couldn't make it to Russia to watch the game will be taking solace in these funny world cup memes.
https://giphy.com/gifs/playstation-boom-ps4-e5Qz2GyFlo8YYONQy6
Here are some of those funny world cup memes.
World cup or not, we all should be like Arun.
Woah! That must have hurt.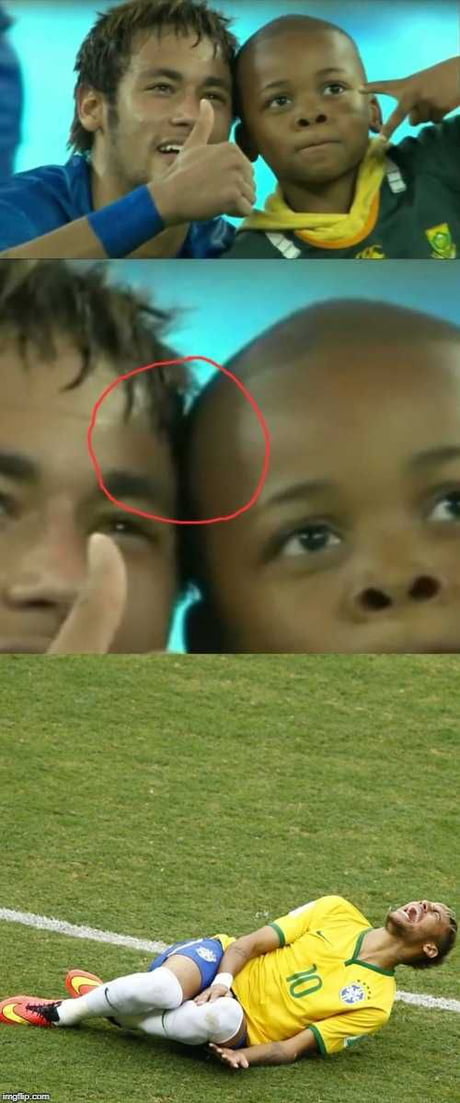 The training for before the game is very tough.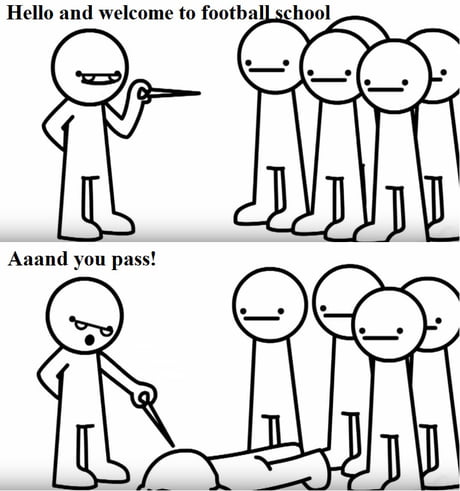 Neymar's haircut is legendary.
😂😂😂 pic.twitter.com/NtvKA7rSZt

— Marite Valdivia ♀️ (@marite022) June 17, 2018
Is he a Disney princess?
Imagine him doing the commentary.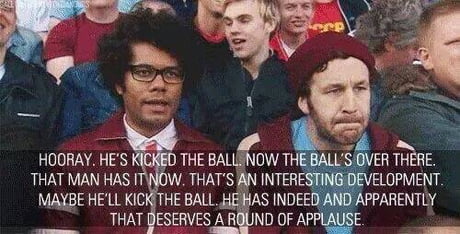 Next time if someone comes to talk to me, this will be my reaction.
Like seriously?
This year, the world cup comes with many surprises.
What else are friends for!
This is so relatable.
When you lie on your CV and say you have previous experience.. 😂 #IRN #WorldCup pic.twitter.com/p9uOUSqrPa

— Mr. Footy Tips (@MrFootyTips) June 20, 2018
Save England. They're in GREAT danger.
This is an URGENT Appeal: will you make a difference and pledge to protect England's football players from the attack of Midges.

For just £5 you can make a difference and help protect our national team.

Text FIVE to 5878 35437, that's FIVE to JUST FLIES 😉 pic.twitter.com/w8eBHwfcdV

— Stuart Dagger (@pne247) June 18, 2018
This is hilarious.
#Iceland defenders and Messi 😁😁😁#WorldCup #ARGISL pic.twitter.com/eSMgJcqJGl

— Apple Jack 🍎 (@Doc_Tweets_) June 16, 2018
Is this how you treat your friends, Russia?
When you beat your friend 5-0 in FIFA pic.twitter.com/q8zAluX2JD

— Bokoen1 (@bokoen1) June 14, 2018
Robbie Williams being himself.
WHAT WAS THAT ALL ABOUT??? #RobbieWilliams #Russia2018 #WorldCup pic.twitter.com/KRfkcXBNZD

— Alicia Heyns (@Alish0012) June 14, 2018
I mean, how else are you supposed to celebrate?
Me when plans get cancelled. #AliouCisse #WorldCup pic.twitter.com/OdbTBeyxvU

— Mikey Traynor (@mikeytraynor) June 19, 2018
For sure!
I'm 100% convinced my grandma was the reason Mexico won pic.twitter.com/9jBRF5wFPE

— . (@M749WVca7PH3A8a) June 17, 2018
Bruv, you pissed off Angela!
#WorldCup18 Mexico was rude to Germany yesterday. Now face the consequences. pic.twitter.com/ORdqfcfvqZ

— Adeel Hashmi (@AdeelHashmi3) June 18, 2018
They deserve to celebrate.
Every Mexican Fan Right now #GERMEX pic.twitter.com/FcUrCH26fW

— Adeshpreet Chahal (@adeshchahal) June 17, 2018
Although the FIFA world cup is in its initial stage, the memes coming out are already incredible. World cup or not, memes are the best way to deal with every situation in life.