Last week, we all were busy and excited preparing for Eid. Which came and ended in a blink.
Eid is a very festive occasion when all our family gathers and have lots of fun together. However, it leaves all of us a little low and we find hard to get back to routine again. This year government announced five days official Eid holidays and we couldn't be happier. Though, holidays always fly away too quickly or at least it seems so. It's always difficult to go back to work after Eid holidays.
First day at work after Eid holidays is always a drag.
We miss all the fun and eating and dressing up. The back to office feeling is so imposing. We all dread it and wish we could quit but need that money. All the sleepy faces come to office and keep checking the clock so they can go back to home. People are in the festive mood and they need time to get out of it. The only time they feel fresh is talking about how their Eid was.
Hate this reminder!
While sitting at work, all you can think of is how amazing Eid was and how you miss all the fun.
You miss your family.
You start missing the relatives you hated and wish you were sitting with them right now. The work desk is hated more than those relatives.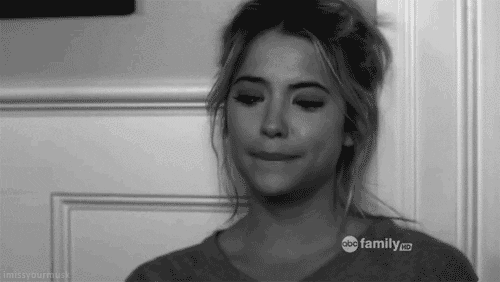 After all the overeating at Eid, now you regret.
After overeating on Eid, now is the time when you hate your body and regret all those calories you had.
All you want to do is sleep.
Eid always leaves you sleep deprived and the office desk is the best place to catch up on it. The struggle of waking up for work after first day of Eid holidays is real.
Can't decide which Eid picture is best.
All you do while sitting at office is scroll through your phone gallery. It's so difficult to decide that one picture from hundreds you took for social media.
Plan about meeting the family again next Eid.
You daydream about how you will have fun with your family on the next Eid.
How you wish you could just quit your job.
You wish you could just quit your job and have holidays forever. The only thing stopping you is the long To-Buy list.
The moment you realize how much you hate your co-workers.
The moment you enter the office after Eid holidays, you realize how much you hate your co-workers. More than you hate your phupho.
The voice of boss just annoys you.
You just get annoyed by the voice of your boss and just cannot bear him breathing even.
Some people took to twitter to share their feelings about working after Eid holidays.
AWW!
#NewProfilePic #Eid Holidays ended 😪😢😞 Back to work 😕😞😢 pic.twitter.com/ekj8heOsA5

— Vinny (@Vinny_vineel) June 18, 2018
The struggle is real.
First working day after Eid holidays… UGH!! pic.twitter.com/2bArZmhtyU

— Rula (@rulanadar) June 19, 2018
We can feel you.
https://twitter.com/nymra_khan/status/1008938737940787200
So true! Its nothing less than going to prison.
Going back to work after Eid holidays feels like the equivalency of going back to prison after a short stint of parole

— F (@furreekatt_) June 18, 2018
We all wish, we really do!
I want eid holidays for the rest of my life, but I want my boss to pay my salary thrice in a month, am I asking for too much ?

— Atta' (@atta_sarwar) June 18, 2018
How we wish Eid holidays could last forever, but we all have to accept the fact that they are over.
We all will take some time to settle back to our old routines but soon we will. Till then we are struggling. Lets wait for next Eid holidays.