If you don't live under the rock, you might have heard the weird audio clip circulating on the internet. While the audio has a single word being spoken again and again the world of internet is divided between Yanny and Laurel. Meanwhile everyone is convinced that it is 2018 version of "the dress".
So let's hear the Yanny and Laurel clip first.
What do you hear?! Yanny or Laurel pic.twitter.com/jvHhCbMc8I

— Cloe Feldman (@CloeCouture) May 15, 2018
Background of the clip.
On May 11, Katie Hetzel, a freshman at Flowery Branch High School in Georgia, was studying world literature. She came across the word, "Laurel" and looked it up on vocabulary.com to play the audio. Although she typed in "Laurel" she heard "Yanny" instead. She got confused and started asking her friends while all of them heard different words. She then posted it on her Instagram.
Meanwhile, some Redditt user picked it up and posted on his account. Afterwards, what mostly happens on the internet, it spread like wildfire. It got more popularity though when a popular YouTuber, Cloe Feldman posted it on her Twitter.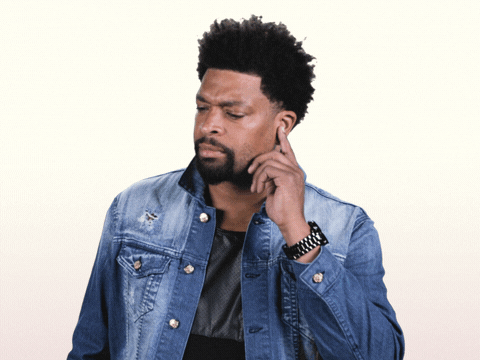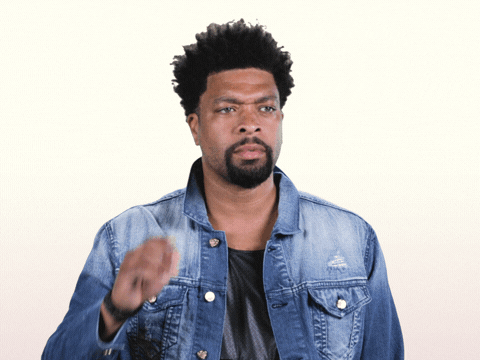 Yanny and Laurel audio has divided the world.
Everybody has opinions about it and wants to join the debate. Experts are sharing their valued expertise while people are fighting over it. Friends are becoming enemies and enemies are coming closer. In short, everybody is losing their shit.
Yanni or Laurel? I heard Laurel so much, I almost heard a Hardy too.

— Alex Kaseberg (@AlexKaseberg) May 16, 2018
This dude has way too much time on his hands.
Ok, so if you pitch-shift it you can hear different things:

down 30%: https://t.co/F5WCUZQJlq
down 20%: https://t.co/CLhY5tvnC1
up 20%: https://t.co/zAc7HomuCS
up 30% https://t.co/JdNUILOvFW
up 40% https://t.co/8VTkjXo3L1 https://t.co/suSw6AmLtn

— Steve Pomeroy (@xxv) May 15, 2018
While the debate was going on, internet comedians and meme makers did not waste time.
He has predicted the future.
Future child: Mom how was the country divided?

Future me: Well child it all started with a debate of whether it was Yanny or Laurel. The rest is just darkness.

— Taylor Stern (@TayStern) May 16, 2018
This is all of us right now.
Me after listening to the recording for 267th time and still hearing Yanny pic.twitter.com/qgQavD0IcV

— Amb (@ambrgrx) May 16, 2018
You gotta pick a side.
You either die a Yanny or live long enough to see yourself become a Laurel.

— Madison Malone Kircher (@4evrmalone) May 15, 2018
Doctor Strange is confused too.
me talking about that yanny/laurel vid pic.twitter.com/C1mMVA7wXO

— Ryan Satin (@ryansatin) May 16, 2018
You cannot trust anyone.
our entire newsroom right now divided by this #Yanny vs #Laurel debate pic.twitter.com/mt3w8C9yi5

— Alex Stockwell (@alexrstockwell) May 15, 2018
While everybody else was busy, this dude has found a solution to avoid idiots at work.
me playing the laurel/yanny video to people at work to ruin their day pic.twitter.com/g6omDWl5AE

— Adam Moussa (@adamjmoussa) May 15, 2018
This looks like a blockbuster.
When Yanny met Laurel pic.twitter.com/mpiWEZeqQK

— Ryan Houlihan 🏳️‍🌈 (@RyanHoulihan) May 16, 2018
It is getting out of hand. Although we are loving the memes!
Even the celebrities weighed in on Yanny and Laurel debate.
Ellen DeGeneres had to stop shooting midway.
Literally everything at my show just stopped to see if people hear Laurel or Yanny. I hear Laurel. https://t.co/efWRw1Gj0L

— Ellen DeGeneres (@TheEllenShow) May 15, 2018
Meanwhile, Chrissy Teigen has chosen a side.
it's so clearly laurel. I can't even figure out how one would hear yanny.

— christine teigen (@chrissyteigen) May 15, 2018
Emmy Rossum shared her thoughts.
Yanny and Laurel is like a deep ghost whisper. https://t.co/BImYfuERYh

— Emmy Rossum (@emmyrossum) May 15, 2018
Even Yanni joined in!
I only hear Yanni 😉 hahaha https://t.co/WrMMVvl8iX

— Yanni (@Yanni) May 15, 2018
Although we must say Marlee Matlin wins the internet with this tweet. She's the only deaf performer who has won an Oscar.
Yanni or Laurel? Don't ask me. I can't hear sh*t

— Marlee Matlin (@MarleeMatlin) May 17, 2018
Our Verdict.
Although everyone is spending some their precious time on this audio clip so are we. Our team discussed it too and although we tried, there is no unanimous answer. Some people hear Yanny while others hear Laurel!
What have you been hearing? Tell us in the comments.